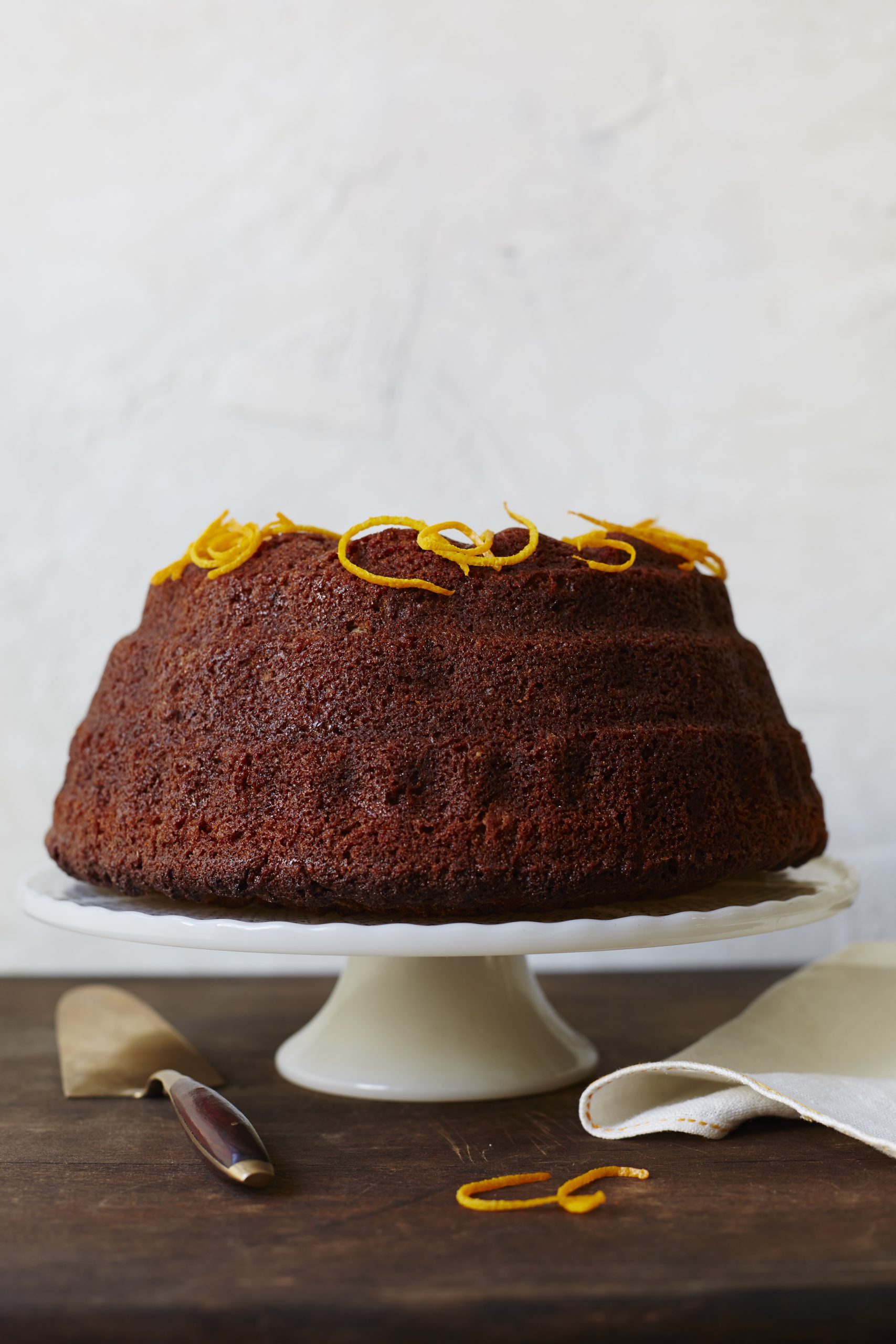 In Judaism, we practice the mitzvah of Hachnasat Orchim by inviting guests into our homes and making them feel comfortable. And what better reason than the celebration of a new Jewish year to invite guests in, share delicious food, and strengthen our mutual resolve to make 5777 the best year yet?
Here at The Covenant Foundation we're readying for a joyous 5777, as we mark twenty-five years of supporting Jewish education. And as a celebratory treat to kick off a great year and get your holiday meals started, we offer a Rosh Hashanah recipe straight from the pages of the recently published Gefilteria cookbook, The Gefilte Manifesto, by Jeffrey Yoskowitz and Liz Alpern.
May your holiday table be bright and festive, may your gatherings be warm and comforting, and may your New Year be sweet.
Shanah Tovah!
ORANGE-SPICED RYE HONEY CAKE
Jeffrey: Honey cake emerges from its hibernation around the High Holidays in the fall, when honey and other sweet foods are eaten to usher in a sweet new year. But as much as this is an early fall cake for the holidays, its warming spices make it a perfect winter cake that works both for dessert and in the morning with a cup of coffee.
The rye adds a rustic feel, a feature of older Jewish and rural French honey cake recipes. Try cutting out the sugar altogether if you prefer a more subtle sweetness. We often bake our honey cake in a loaf pan, but for special occasions, a Bundt pan looks beautiful. If using a standard 10- or 12-cup Bundt pan, you'll need to double this recipe, and let it cool for an hour before removing it from the pan.
Recipe
Yield: Makes one 9×15-inch loaf, serves 10 – 12
Ingredients:
1½ cups vegetable oil, plus more for greasing the pan
3 large eggs
1 cup sugar
1 cup pure honey
¾ cup lukewarm coffee (brewed and cooled slightly)
1 teaspoon packed orange zest
1½ cups all-purpose flour
1 cup rye flour
2 teaspoons baking powder
½ teaspoon baking soda
½ teaspoon kosher salt
2 teaspoons ground cinnamon
¼ teaspoon ground ginger
¼ teaspoon ground cloves
Preparation:
Preheat the oven to 350° F. Generously grease a 9 x 5-inch loaf pan with oil.
In a large bowl, whisk together the 1½ cups of oil, the eggs, sugar, honey, coffee, and orange zest. In a separate large bowl, whisk together the flours, baking powder, baking soda, salt, cinnamon, ginger, and cloves.
Make a well in the center of the flour mixture and pour in the egg mixture, then stir with a fork or a whisk until the batter is smooth and free of lumps.
Pour the batter into the prepared pan and bake for 50 to 55 minutes, until set in the middle—the cake should hold firm when lightly pressed on top. Be careful not to leave it in the oven for too long or it will dry out.
Let the cake cool in the pan for at least 30 minutes (1 hour for a Bundt cake) before very carefully inverting it and removing the pan. Slice and serve with fresh fruit and tea.
EXCERPTED FROM THE BOOK THE GEFILTE MANIFESTO BY JEFFREY YOSKOWITZ & LIZ ALPERN. COPYRIGHT © 2016 BY GEFILTE MANIFESTO LLC. REPRINTED WITH PERMISSION FROM FLATIRON BOOKS. ALL RIGHTS RESERVED. PHOTOGRAPHY BY LAUREN VOLO.