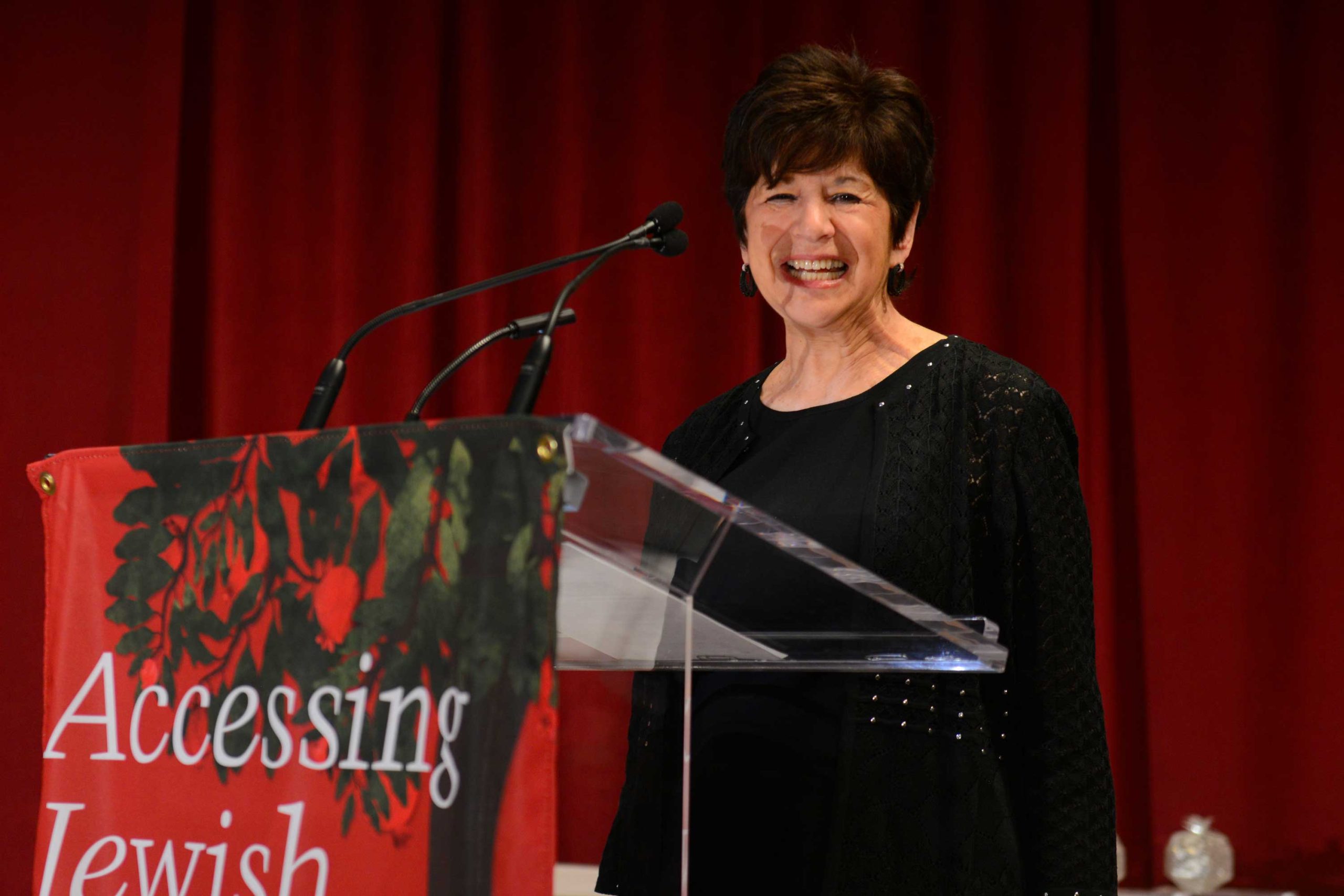 The Board and staff of The Covenant Foundation mourn the passing of Harlene Winnick Appelman.
An extraordinary and visionary leader, Harlene guided the Foundation from 2005-2021 by shining a light on dedicated and talented Jewish educators and supporting their bold and innovative ideas. Her fierce commitment to this work made an indelible mark on the field, as she raised the bar for what outstanding Jewish education looks like. As one of the Foundation's three inaugural Covenant Award recipients, Harlene understood first-hand the importance of such recognition and her generosity of spirit provided sustenance to any and all who came into her orbit.
From her days as a family educator in Detroit and as founding faculty at the Whizin Institute, through her tenure at The Covenant Foundation, Harlene was most fulfilled when she was mentoring Jewish educators at every stage, from across the spectrum of Jewish life, especially those working in the arts and family engagement. She was a master at making "uncommon connections," and loved to watch big ideas percolate in real time. Some of her proudest achievements during her tenure here included the addition of Ignition grants, the Pomegranate Prize and Sight Line to the offerings of the Foundation.
Harlene devoted her heart and her soul to the enterprise of Jewish education. She will be missed by all who knew her and had the privilege of working with her.
May her memory be for a blessing,
The Board and Staff of The Covenant Foundation
---
For more about Harlene's celebrated career see below:
Harlene Winnick Appelman was born in Elmira, New York, where she received her early Jewish education from Rabbi James Gordon and from Young Judaea's Camp Tel Yehudah. She earned her B.A. from Northwestern University (1969) and, following three years spent teaching in Jerusalem, her M.A. from the University of California (Berkeley, 1978). Her career as a Jewish  educator began in 1982, when she was appointed director of Family Life Education at Congregation Shaarey Zedek in Southfield, Michigan, where she developed such innovative programs as "Shabbat in a Box" and "So You Want to be a Jewish Parent." After serving as director of Family Programs for the Fresh Air Society of Detroit (1986–90), Harlene became the Founding Director of Jewish Experiences for Families, under the auspices of metropolitan Detroit's Jewish Community Centers. Under her creative leadership (1991–93), JEFF became a national model in the field of family programming and community building; its success led to Harlene's appointment as the Director of Field Services for the Whizin Institute for the Family at the University of Judaism (1992–95), which enabled Harlene to train educators to use the JEFF model across North America. She continued to serve as senior consultant to Detroit's Agency for Jewish Education (1993–95), introducing L'Chayim, A Monthly Jewish Family Supplement, distributed locally by the Detroit Jewish News and a host of other Jewish family engagement programs. In 1995, she was named Director of Community Outreach and Education for the Jewish Federation of Metropolitan Detroit, remaining with the Federation as Executive Director of its Alliance for Jewish Education (1999–2001) and Chief Jewish Education Officer at the Jewish Federation of Metropolitan Detroit through 2005.
In 1991, Harlene was one of the recipients of the first Covenant Award; she was invited to join the Covenant Foundation's Board of Directors in 1994, the same year she won the Madeleine and Mandell Berman Award for Outstanding Jewish Communal Professional. She wrote numerous articles on Jewish education and published A Seder for Tu B'Shvat (co-authored with Jane Shapiro, 1985). In 2005, she was named Executive Director of The Covenant Foundation, a position she retired from in 2021.