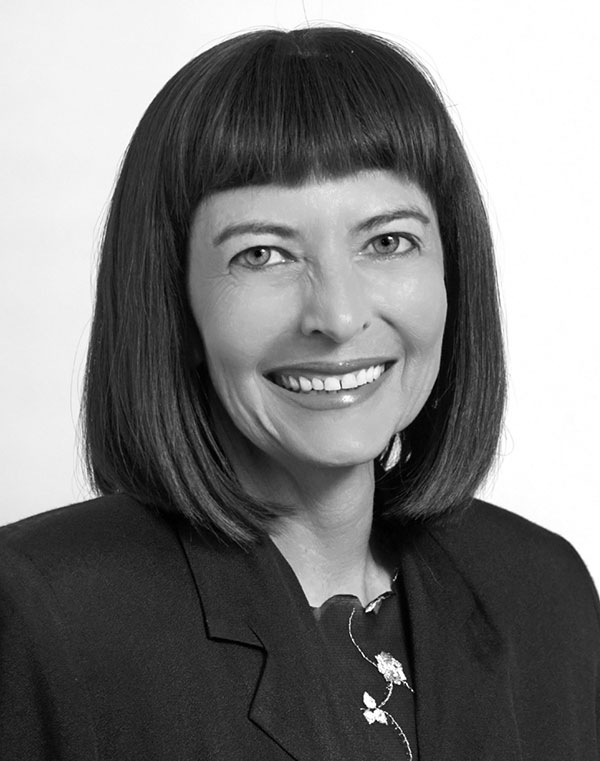 Sandra Ostrowicz Lilienthal, Ed.D.
Instructor and Curriculum Developer
The Rose and Jack Orloff Central Agency for Jewish Education of Broward County
Davie, Florida
"I owe who I am to the many Jewish professionals who have guided me, but I owe who I have become as an educator to the students who have inspired me to work hard to guide them as they travel their own Jewish journeys. I strive to help my students find passion for Jewish involvement within themselves, act upon it, and nurture it. One's passion can supplement lack of knowledge; when I build my curricula and stand in front of my students, I aim to infuse that value into what I teach. The fuel for successful Jewish education is the passion with which it is embraced."
Dr. Sandra Lilienthal is a teacher, scholar, and curriculum developer who has transformed adult education in her South Florida community, where she has taught since 2006. While working with the former Orloff Central Agency for Jewish Education of Broward County (Orloff CAJE-), Dr. Lilienthal created Pillars of Judaism, a four-module, 50-session curriculum, which is used throughout the area. Feedback from students was been very positive and research showed that the curriculum effectively led to stronger Jewish identity and more meaningful Jewish experiences. Dr. Lilienthal also teaches graduate courses for students who previously completed Melton's Core Curriculum or the Pillars of Judaism curriculum. These courses include the following: Family Relationships in the Bible, Pirkei Avot, Unusual Stories in Tanakh, The Books of the Bible, A Study of the Book of D'varim, Who Were the Rabbis in the Talmud?, Evil in Jewish Thought, and Modern Israel (among many others).
Dr. Lilienthal has also served as an adjunct professor at Gratz College in Melrose Park, Pennsylvania, where she taught online undergraduate and graduate courses and on-site courses during the one-week intensive Summer Institute. She has mentored many of her online students and has been an informal advisor to students currently working on their doctoral comprehensive exams and dissertations.
In addition, Dr. Lilienthal was Co-Director of the Family Chavurah, a small, non-denominational chavurah, where she led a monthly Women's Study Group and acted as a Jewish coach.
From 1999-2009, Dr. Lilienthal was Director of Lifelong Learning at Congregation Kol Tikvah in Parkland, Florida. In that position, she supervised all areas of congregational Jewish education; designed curricula for both the religious school and the adult education program; trained teachers; established and oversaw the Judaic component of the Early Childhood Center curriculum; created educational material for the congregation's website; and led regular educational meetings with parents of students preparing for their bar and bat mitzvah services.
From 1997-1999, Dr. Lilienthal was Education Director at Congregation Agudath Jacob in Waco, Texas, where she was responsible for teaching religious school classes and tutoring b'nai mitzvah students.
Dr. Lilienthal received a B.A. in Business Administration from Fundação Getúlio Vargas in Brazil in 1983 and both an M.A. in Jewish Studies in 2007 and an Ed.D. in Adult Jewish Education in 2014 from Gratz College. At Gratz, she was valedictorian of the classes of 2007 and 2014, and received academic achievement awards in the fields of Bible and Liturgy.
2018 Update:
Dr. Lilienthal is currently on the Executive Board of Governors of Gratz College, where she serves as the Academic Affairs Chair, involved in many aspects of adult education. She has also been writing curricula for the Global Day of Jewish Learning, a project of Rabbi Adin Steinsaltz which is held all around the world. She currently teaches Melton classes in both Palm Beach and Miami Dade counties, and she piloted an online Melton program for the Hebrew University of Jerusalem. Dr. Lilienthal also teaches a couple of private groups, and is invited to teach monthly classes at synagogues and other Jewish organizations in her area, in addition to participating in scholar-in-residence programs around the country. She also presents at several Limmud conferences every year, and is the co-chair of the first Limmud Boca, to be held in Boca Raton in December of 2018. Limmud Boca will offer over 80 sessions of learning.
From Her Letters of Nomination and Support
"Sandra inspires her students on a daily basis to question, to debate, to disagree, but above all to learn, respect, and love Judaism. Students' ability to think on a different and deeper level, to bring the conversation home to their families, has had a huge ripple effect in our community. Sandra works tirelessly, lovingly, respectfully, intellectually, and passionately to ignite the flames of curiosity and wonder into the lives of everyone she teaches."
Vivian Grossman
Board Member
The Rose and Jack Orloff Central Agency for
Jewish Education of Broward County
"Sandra is beyond categorization: by example, she exemplifies intellectual rigor, righteousness and rebellion. She encourages students to delve deeply into the richly diverse beliefs of the Jewish community through thought-provoking discussions. She brings students in not only by her stellar pedagogy but by the recurring theme in her teaching: to live your life Jewishly is to live it meaningfully. "How do you make your life meaningful?" she asks her students."
Amy Weinberg
Student
The Rose and Jack Orloff Central Agency for
Jewish Education of Broward County
"In the classroom, she is able to engage the skeptic as well as the believer in finding the richness and meaning in Jewish texts, from the Torah to the Talmud to Maimonides to Martin Buber, by taking the student beyond the literal words and into the broader concepts. She does this without ever minimizing a student's point of view or his/her level of prior study."
Lisa Enfield
President
The Rose and Jack Orloff Central Agency for
Jewish Education of Broward County