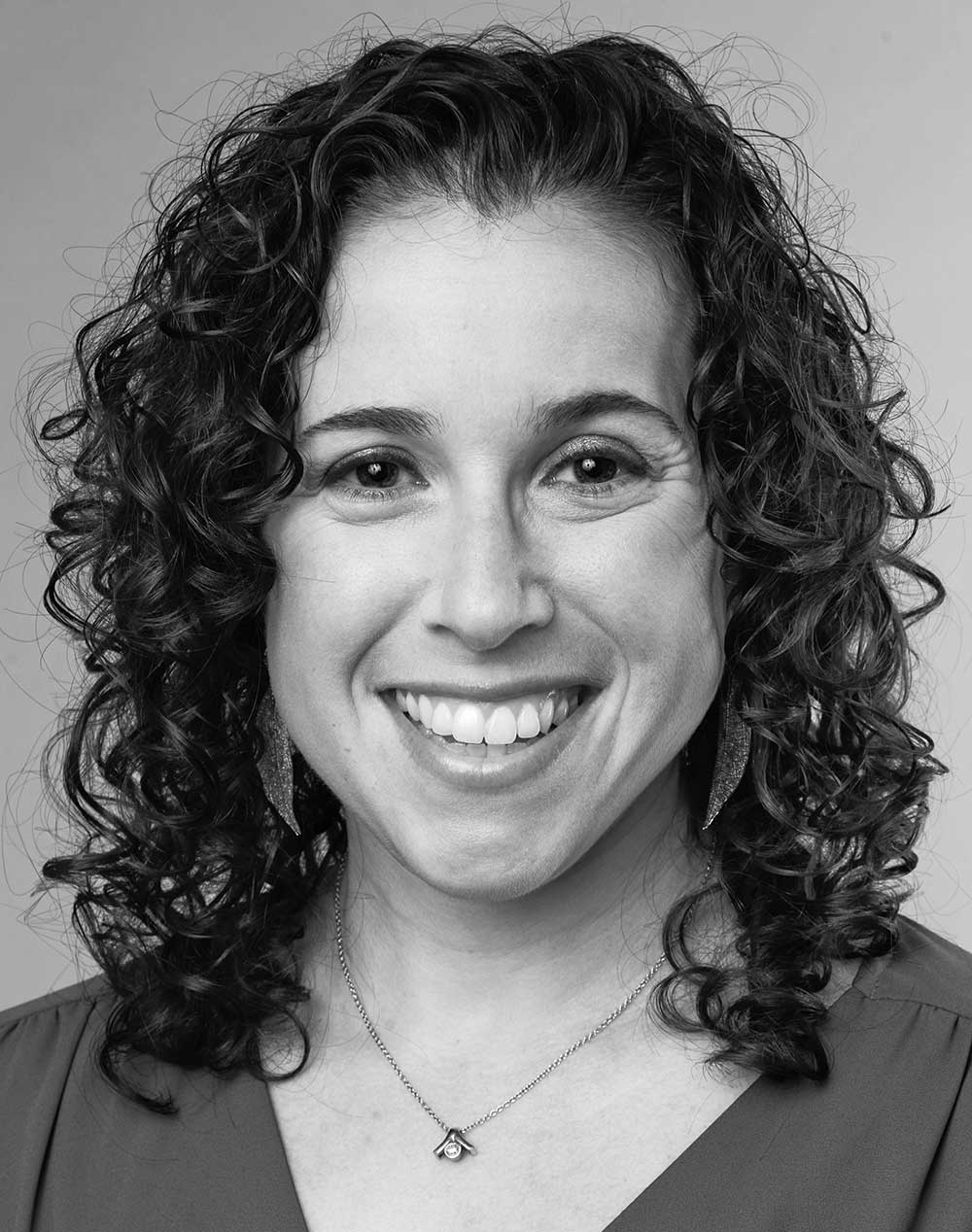 Registered Drama Therapist, Licensed Creative Arts Therapist and Theater Director
Yeshivah of Flatbush
Brooklyn, NY
"Through theater and the creative arts I am able to help my students – young and old – to connect to God and to their fellow Jews. I encourage people to delve deeper into the texts of the Torah, to visualize and to wonder out loud. I believe deeply in the power of theater to teach, to change and to heal." 
Sally Grazi-Shatzkes is a Registered Drama Therapist, Licensed Creative Arts Therapist, and Theater Director at Yeshivah of Flatbush.
At the Yeshivah of Flatbush Joel Braverman High School, Grazi-Shatzkes is the lead drama therapist in the Witness Theater program, an innovative intergenerational program run by Selfhelp Community Services, Inc., that brings together Holocaust survivors and high school students to elicit, expose, and memorialize the moving stories of survival. Grazi-Shatzkes facilitates the program by utilizing a guided drama therapy process through which group members explore issues of war, loss, and trauma, Witness Theater allows participants to also form deep and meaningful relationships that dissolve the barriers between generations. Grazi-Shatzkes also trains drama therapists to facilitate the program at multiple other locations.
Grazi-Shatzkes is also the designer and facilitator of two original curricula for younger students (grades 1-3) at the Yeshivah of Flatbush Elementary School, which both focus on social and emotional awareness and character development. Friends and Feelings combines creative arts and counseling within a playful and educational environment and offers students an opportunity to find common ground with their classmates and celebrate each other's differences. Kids Speak is an original, creative arts-based program for children whose parents are separated or divorced. The curriculum includes storytelling, role-play, clay work, puppets, theater games, and other creative arts-based techniques.
In 2015, Shatzkes introduced the "Tommy & Amy Series" to her students, a collection of original and vibrant puppet skits that complements the Flatbush Five program, an original Yeshivah of Flatbush curriculum that integrates the values of respect, honesty, kindness, responsibility, and humility as a way to promote a hand-in-hand approach to values and academics.
Beyond Flatbush, Grazi-Shatzkes teaches weekly Shabbat classes at Congregation Bnei Yitzhak about Torah, Mussar, and other Jewish topics to girls ages 5-13, using the tools of bibliodrama and theater games, as well as an interactive reading of texts and role playing. During the summer, she serves as the Head of the Drama Department at Camp Morasha, a modern Orthodox residential summer camp in Lakewood, Pennsylvania, where she has worked since 2015. There, Grazi-Shatzkes teaches daily drama classes and works with the educational staff to integrate drama into camp-wide programming. She also writes, directs, and produces original dramatic productions based on pivotal events in Jewish history. 
From Her Letters of Nomination and Support
"Sally is an educator unlike anyone I have ever known. She dedicates herself to Jewish education and actively engages Jewish hearts and souls, transforming their understanding of what it means to be part of the Jewish community. As a drama therapist, she changes the lives of young and old alike, strengthening Jewish values and commitments while providing the context in which her students learn to express their feelings, solve problems, and achieve therapeutic goals."
Jill W. Sanders, Administrative Consultant, Retired Associate Principal, Yeshivah of Flatbush Joel Braverman High School
"Within the synagogue as with Witness Theater, Sally had the vision for a groundbreaking program to change the way young people interact with a well-established institution. Through her fresh and creative approach, scores of young Jews have a secure foundation upon which to further their education, connect with the community and ensure Jewish continuity."
Rabbi Joseph J. Beyda, Congregation Bnei Yitzhak, Yeshivah of Flatbush Joel Braverman High School 
"Due to Mrs. Shatzkes' passion for the program, she has integrated Witness Theater into the fabric of her community, where the participating survivors are embraced not only by the students, but their families and the extended community that attend the final productions. It is through her skilled facilitation that the students have heard and retained the stories of the survivors to share with future generations."
Adeena Horowitz, Administrative Director, Nazi Victim Services Program, Self Help