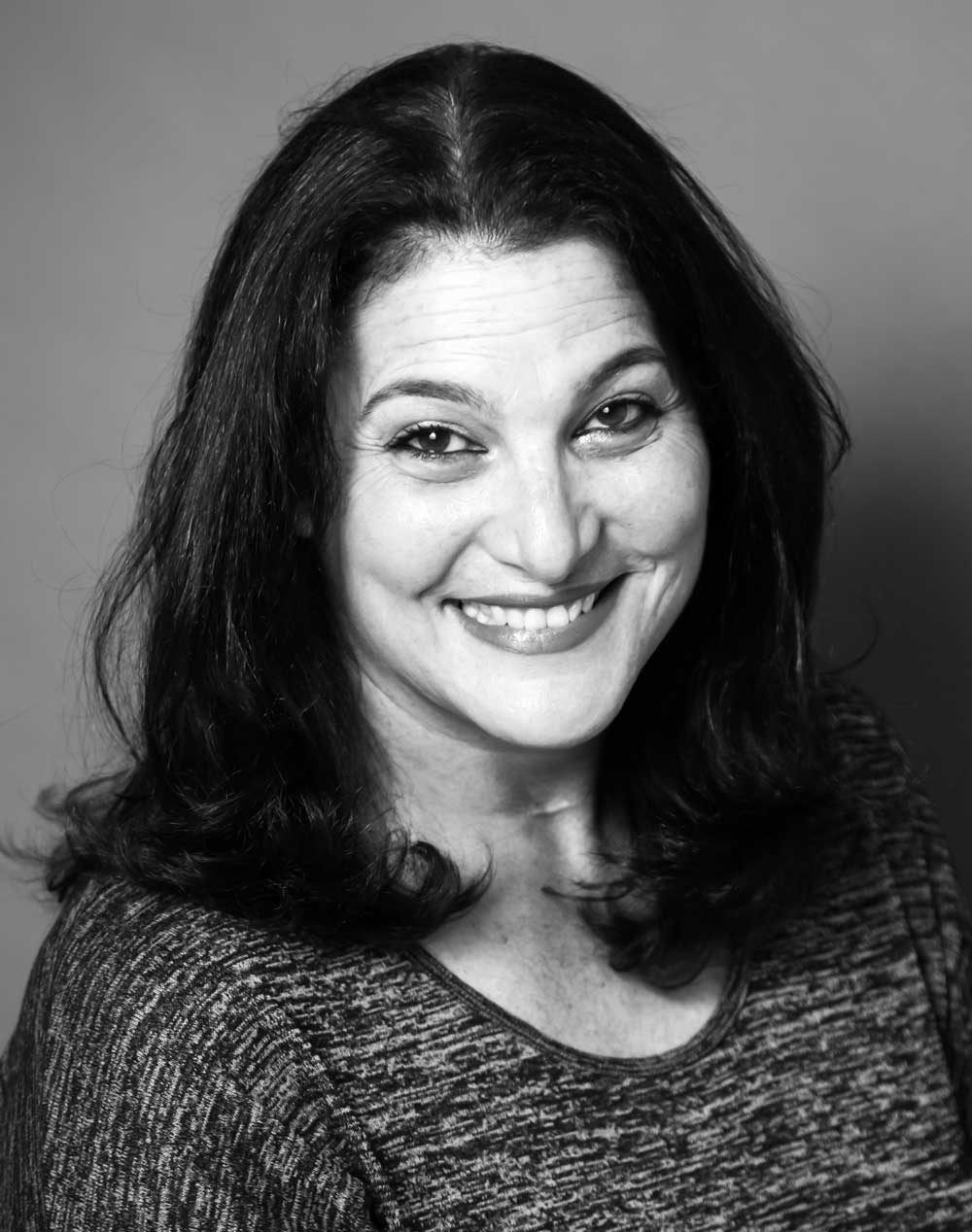 "I live my Jewish ideals, values, and passions every day. Tikun Olam is in my soul and, as an educator, I strive to teach these values to all of my students, whether they are Jewish, Israeli or juvenile delinquents in an incarceration facility in LA county. Being Jewish is my educational flashlight, and Jewish ethics are the path I take to teach. Because I am an artist, it is the arts that are my methods."
Naomi Ackerman is the Founder and Executive Director of The Advot Project in Los Angeles, California. The Advot Project mission is to empower youth and young women from disadvantaged backgrounds to take control of their destiny by teaching them communication skills and healthy relationships through theater arts.
Advot (which means "ripples" in Hebrew) offers a variety of unique interactive programs customizable to various populations including students and incarcerated youth, and works in collaboration with nonprofit organizations.
Ms. Ackerman's original curriculum projects also include Listen to Me When I Speak, a program that uses theater as a tool to help mothers and daughters develop better communication skills, and Home Shalom, which aims to raise awareness about domestic violence in the Jewish community, with a particular focus on teens.
Her one woman play, Flowers Aren't Enough, which tells the story of a battered woman, has been presented over 1,800 times internationally, translated into four languages and experienced by over 300,000 people from Israel to India, New Zealand to South Africa. Through Home Shalom, Ms. Ackerman is currently staging the play in Los Angeles, along with workshops on healthy relationships for teens. The workshops inspire self-esteem, encourage a passion for social change, promote self-empowerment and teach the crucial skills necessary to create healthy relationships that prevent intimate partner violence, all within the context of Jewish tradition, values and the wisdom of thousands of years of Jewish civilization.
A self-described freelance Jewish educator, Ms. Ackerman also teaches workshops on how to use theater as an educational tool in day schools, supplementary schools and synagogues across the country and has served as artist-in-residence at Camp Ramah in Ojai since 2007. She regularly presents at conferences on the topic of using arts to teach about Jewish ethics and she works closely with MATI, the Israeli cultural center in Los Angeles, on producing multi media events about Israel.
Since 2007, Ms. Ackerman has also served as the Artist-in-Residence at Camp Ramah in California where she trains staff on all levels to use arts as a tool to teach Jewish Values and Jewish text.
Ms. Ackerman received her BA from Hebrew University, with a double major in Theater and Education and received a Special Education Teachers' certificate from the David Yellen Teachers Seminar in Jerusalem and she trained at the Ruth Duchess Film Actor Studio in Jerusalem. Ms. Ackerman has also completed training with the Jewish Funds for Social Justice, AJWS, and with the Dream Lab at American Jewish University.
From Her Letters of Nomination and Support
"Naomi is a fierce advocate for social justice and every individual child's right to reclaiming his or her spiritual inheritance of courage, confidence, and individual self-worth. She is a recognized leader in her field of performance art dedicated to social change and her life transforming educational work both in the Jewish and secular community have been recognized by the LA County Supervisors, the LA County Probation Department, Elem, an Israeli organization for Youth in Distress, and was chosen to be part of the Selah/Bend the Arc/Rockwood leadership training cohort in Los Angeles and invited to be one of the fellows for the first American Jewish World Service Fellowship for Social Justice and Change program. Naomi Ackerman is a kind of modern-day disciple of the Prophet Micah, who famously declared, "What does God require of you? Only to do justly, love goodness and walk humbly with your God." Through her ground-breaking Advot Project and her partnership with Home Shalom, she has for decades been teaching, leading and living those very values in her remarkable educational work every day of her life."
Rabbi Steven Carr Reuben
Rabbi Emeritus
Kehillat Israel Reconstructionist Congregation
"As drama specialist, Naomi is the not the 'here's-a-script-now-read' type. Rather, she works to blend the study of Jewish values with the creativity and playfulness of drama. Jewish values provide subject matter, the construct in which the learning happens, and Naomi herself is the role model of those values."
Vicky Kelman
Consultant and Teacher
Jewish Family Education Project at the BJE in San Francisco
2003 Covenant Award recipient
"Two things that are amazing about Naomi are, first, her fierce dedication to this work—the mark of a true educator. The idea that drives her schedule and her life is that there is always another place to go, another community to reach, another performance to give. And, second, that wherever she goes she leaves behind people passionate about the difference she has made, people able to do more with their lives."
Ruth Messinger
Global Ambassador
American Jewish Service
Social Justice Fellow
Jewish Theological Seminary of America and Jewish Community Center Manhattan
"Naomi understands that there are multiple gateways into Jewish life, Jewish wisdom, Jewish learning, and Jewish Loving, and how Jewish life demands a connection to the rest of the world. She has dedicated herself for multiple decades to helping Jews find a way home through the arts, through topics that we weren't discussing but needed to, and through her unique way of holding on to the very best version of all of her participants.
Rabbi Gary Oren
Vice President
American Jewish University
Dean
Whizin Center for Continuing Education