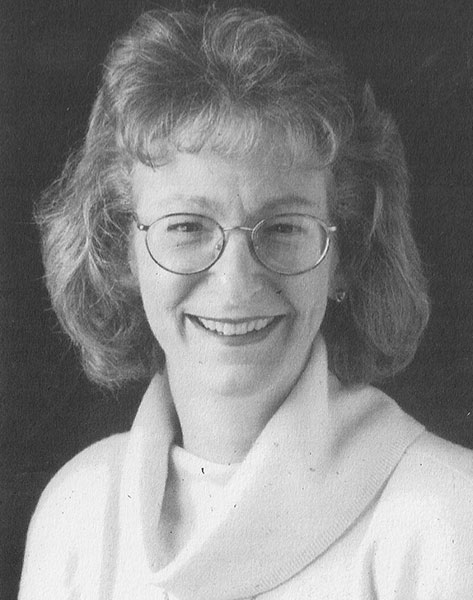 Judith Z. Abrams grew up in suburban Pittsburgh, Pennsylvania, the fourth of four girls born to two psychoanalysts. The family belonged to a small, local synagogue where Judith attended supplementary religious school and was "miserably misbehaved." (She considers it a true example of "Jewish karma," the principle of midah k'neged midah, "measure for measure" that she subsequently spent ten years teaching "miserably misbehaved" religious school students.) While studying at Oberlin College she totally forgot about Judaism and never attended Hillel functions. In her senior year, she studied for a semester at Leningrad State University. Despite the oppressive atmosphere, she found her way to a synagogue to attend holiday services. She sat in the balcony at the beautiful, huge Leningrad synagogue near the Kirov Theater. She could not understand a word. She had never been to a traditional worship service and did not understand the chanting, the Hebrew, or the silent Amidah. She has never forgotten that Simchat Torah when there were at least 10,000 Jews at the synagogue, spilling into the streets, dancing in throngs among informers and secret police. She thought of all the opportunities she had had to learn about her Judaism, opportunities that she had not taken advantage of. She thought of what was so precious and dearly bought for the Russian Jews in Leningrad that she had so cavalierly tossed aside. She returned to America and entered rabbinical school. Six months after returning from the Soviet Union she again crossed the ocean, this time to Israel. In 1985 she was ordained at the Hebrew Union College and moved to Houston, Texas, to become an assistant rabbi at a large congregation. Although she liked the meaningful life of a congregational rabbi, she felt strongly that she "had to keep learning or die intellectually and spiritually." So she sought out Rabbi Joseph Radinsky of the United Orthodox Synagogues in Houston who opened the world of the Talmud to her. He did not care that she was a woman and a Reform rabbi. Under his tutelage she began to understand the Talmud's rhythm and beauty. She fell in love with it. It gained a lock on her heart which has never been broken and which she nurtures every day. As a result of this, Talmud teaching called her strongly and she founded Maqom, an on-line Talmud academy, as the institutional base from which she might achieve her goal of limitless Talmud study. She wanted to share the joy and the journey of Talmud study with as many people as possible. And she wanted to let learners know that no one is so far away that they cannot come back to Judaism through the beauty of the Talmud. She felt there could be few who were farther away than she had been.
From Rabbi Judith Z. Abrams' Statements of Motivation and Purpose:
"If only my life were a story in the Talmud! Then it would be easy to write a commentary. I could describe how Elijah shows up at various points in the story (disguised as teachers and mentors) and explains God's role in guiding me toward the Talmud. The most meaningful aspect of that involvement for me is being the bridge via which people make the connection to one of the most important documents in all of Jewish experience. This connection gives them the tools to find out about their history and their relationship to Judaism and to God. To watch students become acquainted with the sages and come to know them and love them is to be, in some ways, a spiritual matchmaker. A teacher has to love a student as that student is, and let that student's soul open. My job, as I see it, is to keep the sages alive within myself and then almost to disappear so that they can speak to these students through me.
Living in Houston allows me to open up to a whole other group of students. It's a great town, but it's not Jerusalem! The experience of living here also helps me identify more with the rural participants in my Internet study group. I aspire to use technology in as productive a way as possible to reach learners. I would like to use the Internet to foster the Talmud's model for exile learning: disciple circles. In Babylonia, students would learn from one master all that they could and then move on to another master until the student could eventually, perhaps, reach the level of "master." The master-disciple relationship is the key. I would like to develop a referral service over the Internet whereby a student might initially learn Talmud with me and then I would refer him or her to learn Torah from someone else who would later pass the student on to learn from yet another teacher of Talmud. I also aspire to reach out to Jews from the former Soviet Union. Specifically, I would like to bring the beauty of Talmud to Jews from the former Soviet Union living in North America in the same ways I have done with native North Americans: through lectures, classes, and the Internet. In this way I might help bring this population, so long denied religious learning, back to its roots.
From Her Letters of Support:
"There is a striking correlation between the criteria for the Covenant Award and the accomplishments of Judith Abrams. The Award seeks to honor those who have contributed creatively to the transmission of Jewish knowledge, values, and identity. Bridging ancient wisdom with modern technology, Maqom has extended the boundaries of Jewish education to a potentially limitless audience, and extends around the world through the students reached on the web. Her forte, her primary identity as a Jewish educator, has been in making the study of Talmud accessible to persons who had previously found such engagement prohibitive. Initially through the traditional vehicle of books, articles, speeches, etc., and more recently through the information superhighway, the name Judith Abrams has become virtually synonymous with opening the world of Talmud to an appreciative audience that is eager to wrestle with the challenging issues that she poses."
Dr. David P. Bell
"During the time I have studied with Rabbi Abrams I have begun anew my study of Biblical Hebrew, I have become more involved with my synagogue's adult education efforts, I have begun a study of Jewish spiritual practices, and I have become more observant in my daily life with my family (reading the parasha together, etc.). These are the objective consequences of my work with Rabbi Abrams. What of my personal experience, that side of me that rarely finds public expression? Let me say that she has recognized my nascent spirituality in a way that no other teacher has. Of course Rabbi Abrams has reminded me of the responsibility that attends to such self-knowledge. For her, all Jewish learning involves a grounding in our heritage of our encounter with Hashem as a people, and an ongoing dialogue about personal moral living in the world. Talmud becomes, then, a medium for transmitting traditional and practical Jewish modes of living, and an expectation that one must search one's conscience for how one is to live out these moral and Jewish values."
Robert Reichlin, PhD
"Put Judith Z. Abrams in front of a class and she glows as she begins to study a portion of Talmud or Torah with her students. They respond with the same enthusiasm and keep coming back for more! Since her arrival in Houston, Judith Abrams has demonstrated her ability to share her knowledge with learners of all ages. Through her many children's books she has brought to life a variety of family worship services. Her articles on the study of Talmud were aimed at encouraging others to become engaged in Talmud study, and since 1991, she has written a number of books on the Talmud, especially for beginners.
One of her greatest contributions to Jewish education, though, is how she has utilized the modern technology of cyberspace and turned it into a tool for Jewish education. She is the founder and director of Maqom. Those who are interested in Talmud study on the Internet can check into the Maqom website. There they find posted a section from the Talmud in English along with a series of questions designed to encourage discussion. The best part of this is that a person can respond anonymously or send an e-mail to Maqom where they are warmly welcomed and encouraged to participate regardless of their level of knowledge. They can respond to the questions or choose a "study partner." Weekly or bi-weekly digests with commentary from Rabbi Abrams are e-mailed to all participants. This approach has opened up the study of Talmud to many isolated areas and all walks of Jewish life – to people who might otherwise never have had this opportunity.
I have studied Talmud with Rabbi Abrams for the past four years in just one of her many classes. It has been a joy learning with her, opening up my mind not only to the Talmud, but to many other aspects of Jewish study. When she isn't traveling all over the country speaking and teaching, she is writing, studying, and sharing her knowledge, always encouraging others to study and learn."
Shirley Barish