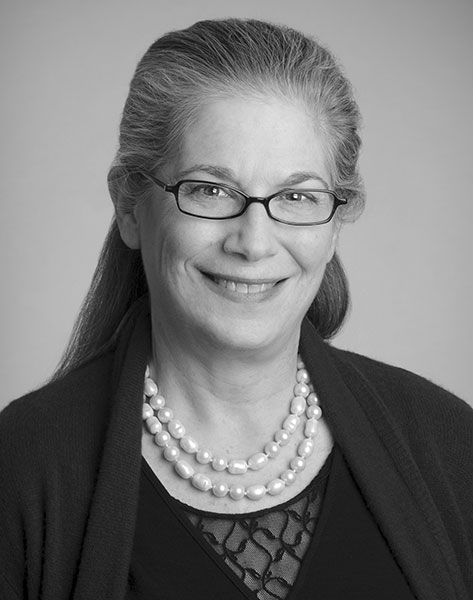 Rabbi Eve Ben-Ora
Jewish Educator
Jewish Community Center of San Francisco
San Francisco, California
"Because I am a rabbi, one question I often get is, 'Which congregation are you with?' The answer to this question is found in the meaning of the word 'rabbi': teacher. This is who I am, and this is what I do. I do not need a congregation to teach, only people willing to engage in the conversation so that we can learn together."
Since 2006, Rabbi Eve Ben-Ora has been the Jewish Educator at the Jewish Community Center of San Francisco (JCCSF), where she has worked to make Jewish education a thriving and accessible piece of the organizational landscape and the JCCSF a Jewish home for a pluralistic community.
As the lead Jewish educator at one of the Bay Area's centerpiece Jewish institutions – one that serves a diverse population of 17,000 members and thousands more non-members – she has infused the organization with a Jewish educational mindset. Not only does she work closely with staff and teachers to foster a deeper understanding of the theory and application of Jewish values and knowledge in educational settings, she has expressed these, quite literally, on the walls of the building itself, visible to all who work or visit there.
From an interactive digital Omer calendar that occupies the JCC's public space to the "Sukkot Outside In" project that transformed the atrium of the JCC building into an indoor sukkah and offered visitors and staff digital and programmatic points of entry into greater teachings and lessons of the holiday, she has brought Jewish education into non-traditional venues. Among her best loved projects is the annual Staff Seminar to Israel, which she designs and leads.
"I love being a part of the 'ah-ha' moment when someone has a new insight. I relish being in a community that brings people of all backgrounds together, where Judaism makes lives more meaningful. My quest is to bring wonder to others by constantly seeking new ways to inspire people."
Prior to joining the JCCSF, Eve served for ten years as Director of Jewish Education at the JCC in Houston. During that time, she built and nurtured the Florence Melton Adult Mini-School in Houston, and she was selected from a national field to be honored as FMAMS Distinguished Director in 1999. She also received the Yavneh Award for Excellence in Jewish Educational Leadership from Houston's Bureau of Jewish Education. Eve began her rabbinate as the Director of Education and Programs at Congregation Emanuel in Denver, Colorado, where she created a Rocky Mountain Rosh Hashanah family retreat that continues to this day.
Eve holds degrees from the University of Arizona and Hebrew Union College-Jewish Institute of Religion, where she was ordained in 1986 and received an honorary doctorate in 2011. She and her husband, Avi Schulman, have three children.
"I believe that I have a role to play in helping keep the Jewish chain of tradition alive and vibrant for future generations. Capable teachers have great power to nurture and shape the future. I have been the beneficiary of the devotion and commitment of those who came before, and I have tried to do all that I can to maintain the vibrancy of Jewish life. There is great responsibility in this task, and there is great joy, too."
From her Letters of Nomination and Support:
"Eve's modesty, dignity, and grace touch everything we do. She is a constant presence and reminder for each of us to work at being our best selves. I have seen her capacity to transform lives and foster a sense of Jewish values in the people she touches."
Carole R. Zawatsky, Chief Program Officer,
Arts, Culture, and Jewish Life
Jewish Community Center of San Francisco
"Eve was determined to nurture the sparks of creativity that were already present in our school and to use her warm and gentle ways to bring people in. Her office became a central gathering-place for our staff. She was truly beloved by our congregation and the children of our school."
Rabbi Emeritus Steven E. Foster
Temple Emanuel, Denver, Colorado
"Eve's openness to new ideas, listening to and engaging each person who comes to her—these are the qualities we want to impart to all teachers, all parents, everyone. Eve is a natural teacher, a great example, and a Jewish leader of the highest standards. Our JCC comes alive as soon as you open the doors, in large part because of Eve's training of staff."
Linda Gallanter, Consultant and Founder
The Educated Choice
"Eve ensouled her classes at the Florence Melton Adult Mini-School in Houston with a combination of erudition and joy at learning that made all of her students learn with ease and probe further. Her knowledge was deep and her classes were exciting."
Jane S. Shapiro, Founder
Jane Shapiro Associates