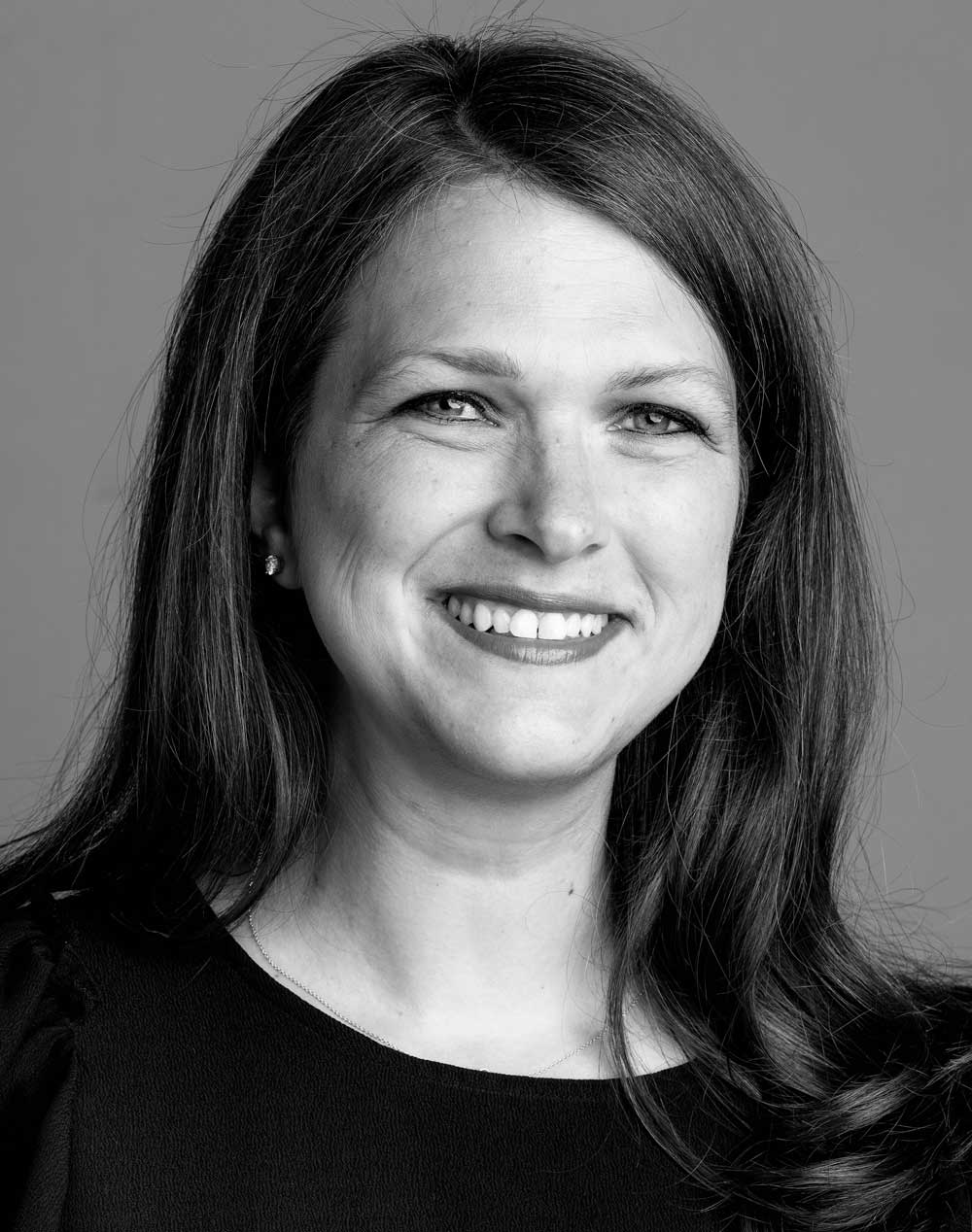 Director of Early Childhood Excellence, Jewish United Fund
Director of The Paradigm Project
Chicago, IL
Anna Hartman is the Director of Early Childhood Excellence at the Jewish United Fund in Chicago, Illinois and Director of The Paradigm Project, a national organization.
For the past six years at JUF, Ms. Hartman has led the visioning, strategy, and professional development planning for Jewish early childhood education across Chicagoland. Ms. Hartman also leads communities of practice around topics such as utilizing the Reggio Emilia approach through a Jewish lens. In addition, she conducts educational research on various issues ranging from reflective supervision to young children's understandings of Israel.
During her tenure at JUF, Ms. Hartman has developed myriad initiatives and programs, including the Chicago Teachers Project: A Laboratory for Jewish Early Childhood Education and the Early Childhood Collaborative, to rally the community to strategically address issues facing the field. She also established a fully-funded cohort of master's students in early childhood education for current teachers in local Jewish preschools and created a robust menu of professional development opportunities that engage 200+ educators per year.
In response to the COVID-19 pandemic, Ms. Hartman led the development and organization of webinars for educators, collaborating with field leaders around the country. Focusing on skill building and leadership development, webinar topics ranged from reopening schools to racial justice in early childhood education. Ms. Hartman and her team also looked to support educators as they struggled with layoffs and closures through the development of the Early Childhood University. This initiative enabled 140 Chicago-area Jewish early childhood educators to take a variety of university courses free of cost. In 2021, Ms. Hartman also started three new national learning communities: one for new teachers, one for racial justice, and one exploring the Reggio Emilia approach from a Jewish perspective.
In 2011, as a volunteer, Ms. Hartman cofounded and has since directed The Paradigm Project, a network of practitioner-activists passionate about envisioning and realizing the potential of the early childhood years for children, families, educators, and communities. The Paradigm Project aims to multiply, nurture, and network the seeds of excellence in Jewish early childhood education by facilitating learning gatherings that empower educators with vision, tools, and a vital network of colleagues. Ms. Hartman has developed The Paradigm Project into a self-sustaining non-profit organization and oversees a group of volunteers who run its annual conference, which convenes 250+ educators from around the country.
Since 2019, Ms. Hartman has served as a Clinical Faculty Mentor at Hebrew Union College- Jewish Institute of Religion (HUC-JIR), working to help students in the Executive M.A. Program in Jewish Education. She is also a recipient of JUF's 2019 Samuel A. Goldsmith Young Professional Award and of a 2011 Covenant Foundation Pomegranate Prize.
From Her Letters of Nomination and Support
"Anna is a tremendous thought partner. When she develops an idea, it always translates into action—and leaves a deep sense of possibility and excitement in its wake."
Diana Ganger
2008 Covenant Award recipient
Co-Founder and Director of IDEAL18
Chicago, IL
"Anna's clarity of vision led to the creation of The Paradigm Project, a groundbreaking organization. Her curiosity led her to explore the needs of Jewish early childhood educators with fresh eyes. Her openness led her to build an organization that is open to all who are willing to engage, question and experiment."
Dr. Leslie Litman, Director
Executive MA program in Jewish Education
Hebrew Union College-Jewish Institute of Religion
"Ideas constantly pour out of Anna; she is a wellspring of inspiration for me and for the field. Being with her gets my brain churning and ready to act."
Ellen Dietrick
Co-Founder, The Paradigm Project
Director of Early Childhood Learning
Temple Beth Shalom, Needham, MA
Anna Hartman is making a mark on nearly every level of Jewish early childhood education. As a classroom teacher, early childhood director, Founder and Director of The Paradigm Project, and now, Director of Early Childhood Excellence at the Jewish United Fund in Chicago, she is elevating the field to ensure that educators are resourced with support, best practices, and a peer community. Along the way, she has enhanced and enriched what is often a first portal to engaged Jewish life for young children and their families.
Why are you passionate about Jewish early childhood education?
I often say that Jewish early childhood education is a really intellectual field because young children are such big thinkers. I transitioned from a very intellectual line of work — Middle East policy — that brought me little joy or creativity. But I found both in my work with children, sharing in their curiosity and laughter and pursuit of meaning and self. The environment is very generative for me. Who wouldn't want to spend their days that way?
You're working. You're raising three children. You're writing a doctoral dissertation in Jewish education. What do you do to escape?
I get deeply engrossed in stories. Immersing myself in a great one allows me to clear my head and be transported to a life and place that isn't my own. So I watch lots of films and television series, and listen to lots of podcasts. Lately, I've been binge-watching Insecure on HBO, Maid on Netflix, and Unforgotten on PBS. To anyone reading this, please send me recommendations!
What's weighing on you these days?
The pandemic forced me to look at the hard stuff, and the most important issue I can be working on right now is compensation for early childhood educators. I've spent much of my career building a vision for what is possible, creating paradigms for the greatest early childhood education environments we can have, and advancing a joyous network so we in the field can push and support each other. But if the compensation issue isn't addressed, then the party's over.
How are you moving the conversation on this issue?
I'm devoting more of my time and energy to being an advocate for early childhood education in general. The issue goes beyond the Jewish community. It's societal. So we can't isolate. We need more people in our corner. We need to create coalitions with policy makers and groups that care about young children. The Paradigm Project, in partnership with the Sheva Center, launched an initiative called Hear Our Voices to advance and give voice to this issue.
You're creating conversations and communities of practice in the field about other societal challenges as well, including racial justice. Speak about that.
Again, it was an issue I was looking away from, and with the George Floyd killing, the time came to have a reckoning. The work we do as Jewish educators is essentially rooted in our Jewish values, so everything we aspire to be must be present in our dialogues and our actions.
Some of this is in the leadership realm, and ensuring that equity is a priority. And in the classroom, we are still holding onto practices of color blindness. But recent research tells us our kids notice differences. We have to start talking to them about that, rather than hovering over it, and relay that it is their responsibility to speak up for others and go through the world looking for things that aren't right and fair and standing up. That's a challenge when many of our schools don't have obviously diverse populations. Sometimes we have to look and say we haven't been doing things as well as we should be, so let's get back to work.
You've spent years elevating Jewish early childhood education and giving voice to its creativity and impact. What is the dream?
I want the Jewish community to be known for doing early childhood education passionately and with excellence. We can be the light unto the nations that other communities look to for wisdom, expertise, engagement, and impact.
If you could give one piece of advice to a colleague who is just starting out in the field, what would it be?
I started in the field because I started in just the right school. If I hadn't, I don't know if I would have continued. So go where the culture is right — where you can learn and grow and people are mentoring you and there is a dynamic dance of positivity and possibility. You'll find your personal joy and sense of purpose.
What's your favorite book for young children?
I can't possibly come up with just one! I can think of four that are joyful to share with my own children and my students: Z is for Moose, by Kelly Bingham and Paul Zelinsky; Moo Baa La La La, by Sandra Boynton; I Want My Hat Back, by Jon Klassen; and The Lion Who Loved Strawberries, by Ttirtza Atar. A great reading encounter is one in which everyone is entertained, and it becomes a shared experience of irreverence and wonder and joyful connection.
Interview conducted and edited by H. Glenn Rosenkrantz, for The Covenant Foundation